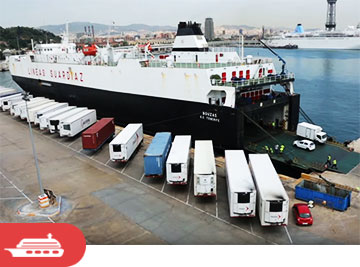 Car Shipping from Alaska!
Alaska Auto Transportation is a licensed and bonded auto shipper in the United States. With over 12 years of experience, we have sent almost 1M cars to any state/city.
Car Shipping to Alaska!
Are you searching for a safe car transport to Alaska? Save time and money with Alaska Auto Transportation, a company that will offer the most convenient and affordable services.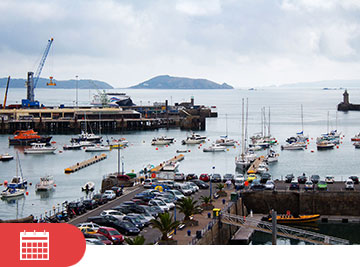 Shipping Schedule
Stay on top of Alaska Auto Transport shipping schedule, container vessels  departures and arrivals for each port in Alaska and nationwide updated daily.
Alaska Auto Transportation
We guarantee the safety of your vehicle!
Being one of the leaders, Alaska Auto Transportation is built on a commitment to serve the needs of the nation since 2006. We are unique in shipping the wide range vehicles of individuals and companies that rely on ocean transportation only. Alaska Auto Transportation has gained a huge reputation among the people who are shipping their vehicles to Alaska or from Alaska. You may ask why, because Alaska Auto Transportation does both services in the highest level of quality.
Top-Rated Interstate Transportation
Alaska Auto Transportation is your sincere friend when it comes to shipping any kind of vehicle to or from any location in the US. High-quality Interstate Transport! That's what we offer for our customers every day, starting from the day we received our first ever quote. Our dedication to the whole process made us who we are now and made us one of the leaders in car shipping industry.
High Safety Standards
Should the unexpected happen, you can rest assured knowing that not only are our vehicles covered, but so are you and your vehicle. Alaska Auto Transportation takes the full responsibility for the vehicles, while they are in our possession. Don't have the needed insurance? Don't worry!
Alaska Auto Transportation got your back with that as well. We offer full insurance coverage on every vehicle that we ship.
Shipping Your Vehicle Has Never Been Easier
Alaska Auto Transportation takes care of everything that a vehicle owner can need while transporting a vehicle. Firstly, we simplified the process of getting a quote. Now it is just a matter of minutes to get your quote and be contacted back. Just typing the what type of vehicle and when there is nothing to think about more. Moreover, our quote submission form is simple enough to also be FREE for our customers. So, get what you want with just a little form!
Professional Team and Customer Service
With Alaska Auto Transportation, not only the vehicle but you will also get the best services. Let us safely relocate the vehicle at affordable prices. Our live agents and our team are always ready to help our customers get everything done fast and easy. Also, they work lengthened hours to do their best in helping you. Wondering if it is possible to ask an advice from our agents? Of course! They are eager to discuss Auto Transportation process with you and, also, give some advice about it.
Contact us at (907) 290-8899 to get a quote directly from our live agents. Also, get an instant quote online with one click! Alaska Auto Transportation knows how to make auto transport a pleasure for you!
We have over 20 years experience in shipping cars 
Alaska Auto Transportation provides auto shipping to and from following terminals in Alaska – Anchorage, Juneau, Valdez, Nikiski, Kivalina, Homer, Kodiak, Dutch Harbor and Ketchikan.
The mainland terminal is in Seattle, Washington. It is the main port where the vehicles are being loaded/unloaded.
Yes! Alaska Auto Transportation carries out all kind of vehicle shipment to and from Fairbanks, AK.
Yes! On our standard sailings and seasonal truck options we allow you to ship up to 100 pounds of personal belongings in your vehicle at no additional charge when you are shipping between Alaska & Seattle. This is one of the perks of using us as your carrier! Unfortunately, on routes beyond Seattle, we CANNOT allow personal effects to be shipped as the Department of Transportation forbids car carriers from hauling "freight." If you are shipping your vehicle with personal effects please ensure that they are boxed, sealed, and secured in the backseat and trunk area only at or below the window lines with nothing in the front seats. We DO NOT take a responsibility for the belongings placed in the vehicle.
No! There is no special requirement for you to be present but in any case, your presence is important for you and for us as well. It is vital for you to take part in the loading or unloading process yourself.
Less than ¼ tank of fuel – no exceptions. This is a coast guard regulation (#176.905).
Alaska Auto Transportation provides services for a wide variety of vehicles. It can be a boat, an SUV, a bus or a van. Trust us one of the most important decisions of your life, Car Shipping, and you'll not regret it!
Of course! We provide car shipping services to and from any city/state in the US. The only thing that you are to do is to choose the destination and let us do what we are specialized in. Guaranteed auto shipping from USA to Alaska and vice versa.
You can request a free quote online and one of our agents will get back to you with your quote right away. Filing this form is and will always be FREE of charge. Or you can call us at (907) 290-8899 and book your auto shipping by phone. Our agents are always ready to assist you with the highest level of quality services!
The shipment process time depends on the origin and the destination of the transport. Contact us and our live agents will give you detailed information about the pickup and delivery estimates.