Safe Car Shipping to Alaska!
Alaska Auto Transportation
---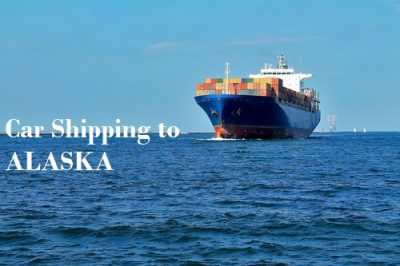 Are you searching for safe car transport to Alaska? Save time and money with Alaska Auto Transportation, a company that will offer the most convenient and affordable services.
As one of the leaders in the car shipping industry, Alaska Auto Transportation takes any little detail under serious consideration. While shipping your vehicle (roll-on/roll-off service or container service), it is being safely tied and covered with the highest level of equipment. Yes, yes! In both cases – transporting a vehicle in a container or doing a roll-on/roll-off service – your vehicle is being covered. Although we use shared containers, your vehicle is being placed in the safest position in order to handle the car shipping process. We do exclusive container car shipping (one car inside of a container) as well, which can serve as a luxury/classic car transporter.
Types of Vehicle We Ship
Sedans, Luxury, and Classic Cars
Trucks, Pickups, Vans (all type)
SUVs, Crossovers, Jeeps
Buses (all type), Heavy Hauling Vehicles
Whether you are shipping your car, boat, van, SUV, or your truck – we will handle your vehicle with care.  Also, it doesn't matter where your vehicle is headed to because Alaska Auto Transportation does nationwide car shipping. If you are from the West coast, we can provide Everett car transport to the north, Bellevue vehicle shipping to the east, and Tacoma Auto Shipping to the south.
Car Shipping – When and Where
Alaska Auto Transportation does vehicle shipping twice weekly from Seattle, WA seaport. Our professional drivers are always ready to pick up your vehicle wherever it is in case you can't take it to the port.
With direct vehicle shipping services to Anchorage, Juneau, Valdez, Nikiski, Kivalina, Homer, Kodiak, Dutch Harbor and Ketchikan (including Fairbanks) – Alaska Auto Transportation will safely relocate your vehicle at the lowest rates!
Be ready to have one of the best experiences with us, as you get your vehicle. Also, our company strives to provide the highest safety
Alaska Auto Transportation offers:
Twice weekly, Tuesday and Thursday, services between all the terminals (Anchorage, Juneau, Valdez, Nikiski, Kivalina, Homer, Kodiak, Dutch Harbor, and Ketchikan)
Full range of equipment, including oversize and military equipment
Roll on/Roll off Service
Modern technology which allows in-transit shipping visibility online
3-7-day-shipping from Seattle to any Alaska terminal
Container Car Shipping
Autos move in safe and enclosed containers
Vehicle Tracking over the phone