Port of Seattle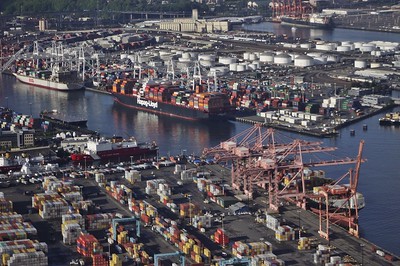 Seattle is the mainland port for Alaska Auto Transportation!
The Port of Seattle is the chief city of the state of Washington, the U.S. It is the seat of King County, the largest metropolis of the Pacific Northwest, and one of the largest and most affluent urban centers in the United States. The city is the major port of entry and an air and sea gateway to Asia and Alaska. It lies alongside Puget Sound, a deep inland arm of the northern Pacific Ocean, and is at the center a conurbation that is defined roughly by Everett to the north, Bellevue to the east, and Tacoma to the south.
Why Port of Seattle?
Seattle has always considered being one of the biggest harbors for the US. It serves as an international gateway to the Pacific Northwest. We have the best Seattle Car Shipping services to get you where you need to go!
Alaska Auto Transportation
As a leading company, Alaska Auto Transportation offers all the needed equipment for performing oversea auto shipping. In our long experience, we've always been dedicated to the job we do and to our customers that ship their vehicles with us. Shipping vehicles year-round, we offer a variety of options throughout the year. Alaska Auto Transportation is a unique car shipper with all the feature that it has. You can check out some of them:
Reliable and affordable on every step
Enclosed containers for each kind of vehicle
Top-rated customer service
Real-time Shipment Tracking by phone
What terminals does Alaska Auto Transportation ship to/from?
Here are the terminals that your vehicle is being shipped to/from:
Seattle (mainland terminal)
Seattle (mainland terminal)
Juneau
Anchorage
Valdez
Nikiski
Homer
Kodiak
Kivalina
Ketchikan
Dutch Harbor
Fairbanks
Washington
If you are wondering how your vehicle is going to be placed on a vessel, check out our Roll on/Roll off service.