Homer Car Shipping
Safe and sound relocation!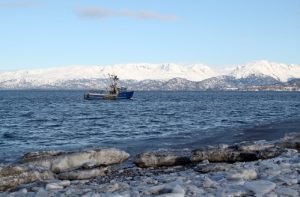 Homer is on stunning Kachemak Bay in Alaska. Made famous as "The End of the Road" in Tom Bodett's tales, Homer is at the end of the Sterling Highway, 200 miles south of Anchorage surrounded by wilderness and ocean. It is a home base for great fishing, kayaking, bear viewing, hiking, destination weddings, foodie and art vacations. Homer is quickly becoming known as the Eco and Adventure tourism capital of Alaska. Homer's museums, art galleries, fine dining and seaside accommodations, all help create Alaska – sized memories to last a lifetime. This unique combination of location, beauty, natural resources, and wilderness makes Homer a wonderful place to visit! Also, a great place to live.
Need auto transport to or from Homer, AK?
Alaska Auto Transportation is a perfect option!
We are a company with high-quality and safety standards. Dedicated team and experts are committed to superior services. We do Car Shipping for both individuals and companies. Car moving has never been easier!
How to Get in Touch. At Alaska Auto Transportation, we offer an online quote submission service which is available at any time. Click on Get a Quote and fill out a little form. Also, you can call us at (907) 290-8899 and talk to one of our representatives!
Why Alaska Auto Transportation?
Reliable and affordable on every step
Enclosed containers for each kind of vehicle
Top-rated customer service
Real-time Shipment Tracking by phone
Where can Alaska Auto Transportation ship your vehicle to/from?