Valdez Car Shipping
Safe and sound relocation!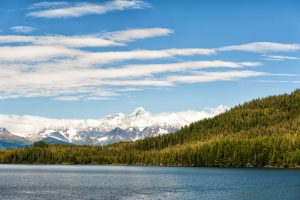 Valdez is a small, remote town known as "Little Switzerland". It is nestled in a glacial fjord, called the port of Valdez, surrounded by towering mountain peaks. Valdez is a self-sustained town of about 4,200 residents, with grocery stores, hotels, bed and breakfasts, restaurants, museums, a hospital, schools, many shops, and an airport. Indeed, the small boat harbor is a great place to watch the fishing boats and kayaks head out into Prince William Sound. This area is primarily where most shipments come into this small and beautiful town.
Need an auto transport to or from Valdez, AK?
Alaska Auto Transportation is a perfect option!
We are a company with high-quality and safety standards. Dedicated team and experts are committed to superior services. We do Valdez Car Shipping for both individuals and companies. Car moving has never been easier!
How to Get in Touch. At Alaska Auto Transportation, we offer an online quote submission service which is available at any time. Click on Get a Quote and fill out a little form. Also, you can call us at (907) 290-8899 and talk to one of our representatives!
Why Alaska Auto Transportation?
Reliable and affordable on every step
Enclosed containers for each kind of vehicle
Top-rated customer service
Real-time Shipment Tracking by phone
Where can Alaska Auto Transportation ship your vehicle to/from?
Alaska ports: Anchorage, Juneau, Valdez, Nikiski, Kivalina, Homer, Kodiak, Dutch Harbor and Ketchikan
Fairbanks Terminals
Port of Washington