Dutch Harbor Car Shipping
Safe and sound relocation!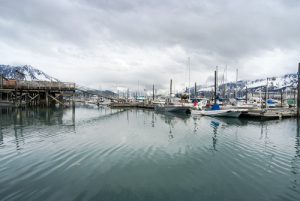 Dutch Harbor is a harbor in Unalaska, Alaska. It sits within the Aleutian Islands of Alaska, more precisely on Amaknak Island in the Fox Islands. Dutch Harbor is a natural port, protecting ships from the waves and currents of the Bering Sea. It is, also, the main delivery port for the crab fleet featured on the Discovery Channel's hit reality show, "The Deadliest Catch."
Dutch Harbor is a port for Russian-American Company used to transport goods, mainly seal and sea otter fur. Fur was the main export in Alaska after the US took control. Nowadays, it is capable of transporting almost everything, including vehicles.
Need an auto shipping to or from Dutch Harbor, AK?
Alaska Auto Transportation is a perfect option!
We are a company with high-quality and safety standards. Dedicated team and experts are committed to superior services. We do Car Shipping for both individuals and companies. With Alaska Auto Transport, car moving has never been easier! We can help every step of the way!
How to Get in Touch. At Alaska Auto Transportation, we offer an online quote submission service which is available at any time. Click on Get a Quote and fill out a little form. Also, you can call us at (907) 290-8899 and talk to one of our representatives! Our representatives are trained professionals who are willing to help guide you through every step of the car transportation process!
Why Alaska Auto Transportation?
•Reliable and affordable on every step
•Enclosed containers for each kind of vehicle
•Top-rated customer service
•Real-time Shipment Tracking by phone
Where can Alaska Auto Transportation ship your vehicle to/from?
•Alaska ports: Anchorage, Juneau, Valdez, Nikiski, Kivalina, Homer, Kodiak, Dutch Harbor, and Ketchikan
•Port of Seattle
• Fairbanks Terminals
•Port of Washington